Esprit de Cor in June 2006
Esprit de Cor performed Black Bear Dance on June 2, 2006 in Lexington, MA. Photos by Pamela Marshall, except for the first taken by Mary Neumann.
Esprit de Cor performers are Annalisa Peterson, Sandra O'Connor, Pamela Marshall, Erik Svenson, our director (front row) and Alan Ventura, Nan Foley, Joseph Smith, Pat Lake, Jeanne Paella, and conductor David Archibald (back row).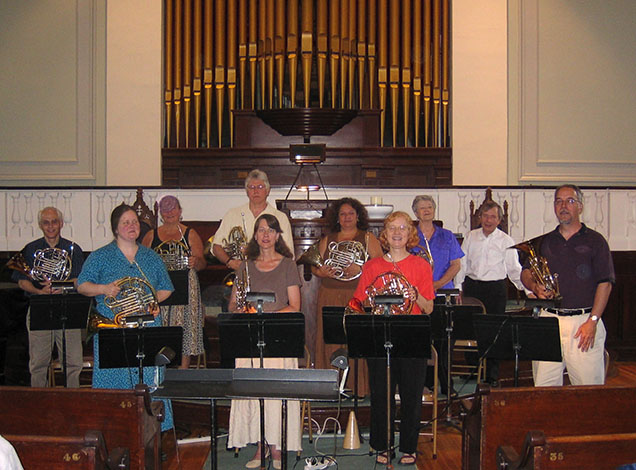 Drummers Charlie Bowen and Mary Neumann joined the Esprit de Cor horn players for Black Bear Dance.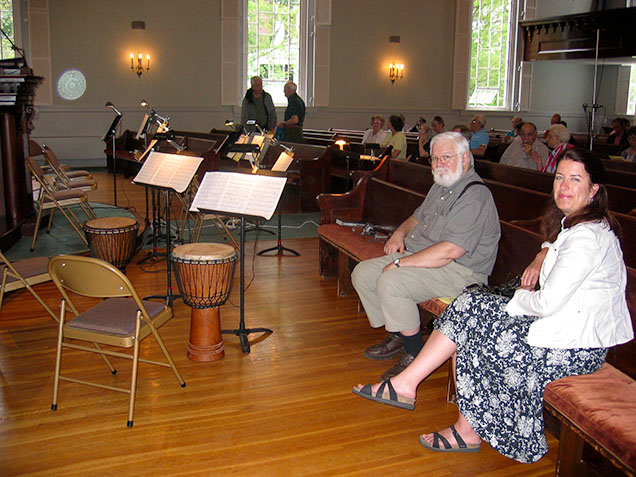 Esprit de Cor members Alan Ventura and Annalisa Peterson (left).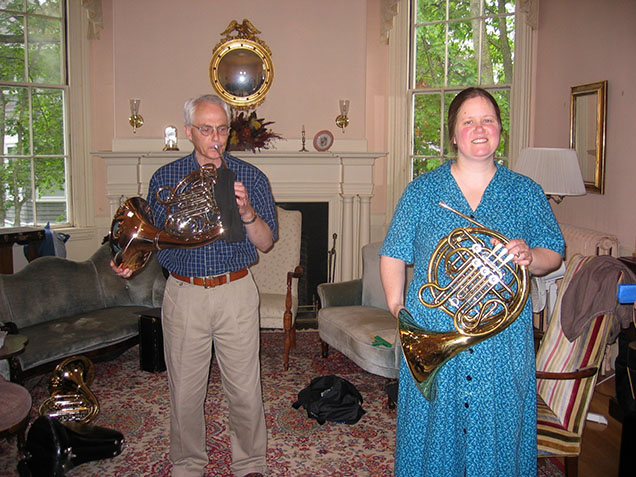 Nan Foley seated, and Jeanne Paella (right).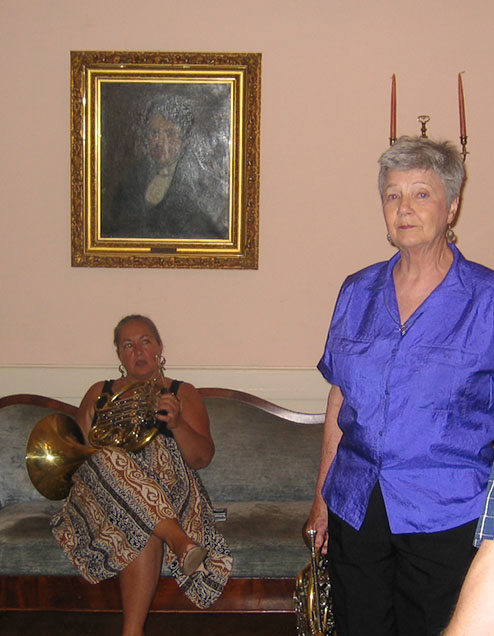 The group awaits the noon hour in the church parlor.