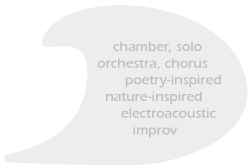 Welcome!
Here you'll find my contemporary classical music for many instrumental and vocal combinations. Browse the Sheet Music Catalog and CD & Downloads page. Check out my projects. If you don't find something for your instrument, contact me so we can collaborate on something new.
Spindrift Orchestral Offerings
by Pamela J. Marshall
The League of American Orchestras is in Baltimore in June. On that theme, consider this music for upcoming seasons.
Click a title for more information:
Christmas carol arrangements:
Commission something new!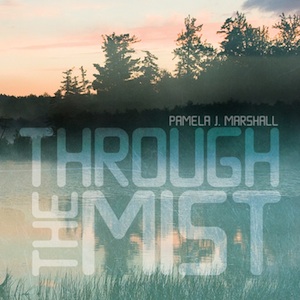 20 Improv Ideas E-Course
Do you wish you could improvise?
Practice free-style improvisation when you practice your instrument.
20 Improv Ideas
Free email lessons in your inbox.
Fun & musically rewarding!
Say "Yes" to the next improv invitation!
Curious? Learn more about improv.
Spindrift Recording Service

Concerts • Recitals
On-location sessions
in eastern Massachusetts
My specialty is
chamber ensembles and choruses
High-quality and affordable