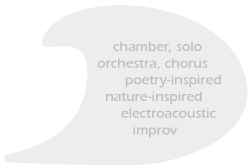 Welcome!
Here you'll find my contemporary classical music for many instrumental and vocal combinations. Browse my Sheet Music Catalog, which is one way to peruse the Spindrift store. Check out the Listen pages, or find listening links for specific titles in the store. Check out my projects. If you don't find something for your instrument, contact me so we can collaborate on something new.
Recent Projects
Revisions for floating on a sea of love, written while caring for my mother
Last summer I produced Kathryn Rosenbach's CD Music of the Masters, available now on CDBaby
Birding in Winter for chorus: finished in August for Triad's November concerts. Poem by Susan Edwards Richmond.
Sleep, Why Dost Thou Leave Me? for 2 speaker-singers, violin, flute, alto flute, horn. Poem by Sarah Getty. Hear it again in concert Nov 9 or 10.
Pam's Music in Concert
Nov 2,'19 MCC, Bedford Campus: A Bequest
Nov 3,'19 Arlington (MA) Philharmonic: Through the Mist
Nov 9 & 10,'19 Henning Ensemble: Sleep, Why Dost Though Leave Me?
Nov 23&24,'19 Triad Choral Collective: Birding in Winter, Bee-Song, Grand Grand Mother is returning
Dec 8,'19 First Parish in Weston: Shepherds & Angels
Christmas Anthems with piano
by Pamela J. Marshall
From the Shepherds and Angels set with violin and harp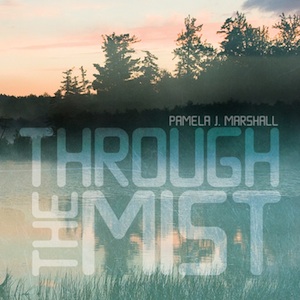 Organ performance by Kathryn Rosenbach