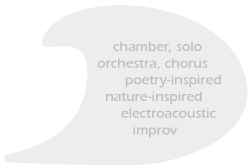 Welcome!
Pamela J. Marshall's contemporary classical music for various instrumental and vocal ensembles.
Musicians! Find Sheet Music
Available Soon in the Spindrift Music Store
Out of the Depths for horn choir
Commissioned by Eastman School of Music for their cenntenial.
Alfaborg for harp
Inspired by a 1921 trip to Iceland. Dedicated to Danielle Kuntz, with gratitude for her harp-writing advice.
Returning for flute & piccolo
An adaptation of my clarinet solo, which is based on the poem by E.B. White.
Ukraine in Our Thoughts for piccolo, flute, violin, horn
An arrangement of Ukraine's national anthem, with variations. I wrote it for a special concert featuring a motley crew of instruments. You can hear it on Bandcamp. Contact me if you'd like parts, or an arrangement for another ensemble.
Albums
Ruminations
Electroacoustic album of orchestral sounds, slightly warped.
Available in the Bandcamp online record store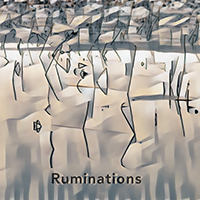 Through the Mist
Chamber music for woodwinds, strings, harp, horn
Available from Ravello Records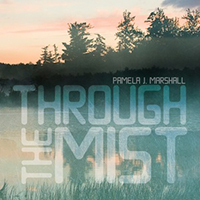 Future music
If you don't find anything for your instrument that fits your needs, contact me! I'd love to talk to you about a commission or collaboration on something new.
A bit of Spindrift Business News 2023: Because I've moved from Massachusetts to Portugal, Spindrift Music now sells only PDF digital downloads of its music titles. I no longer have printed music or CDs for sale. I'll be working on a way to offer printed music and large-ensemble rental parts via a separate service. More on that soon.