Recordings
Online downloads
Preview and license tracks for use in projects or buy MP3 downloads for private listening :
Ravello Records

Six of my chamber works for winds and strings: Communing with Birds, Dance of the Hoodoos, Examinate Variations, Zoa, Waves and Fountains, and Through the Mist
Available from Spindrift, Naxos, iTunes, and more: links for purchasing on Ravello website
Spindrift Releases on Bandcamp
Electroacoustic tracks transforming virtual orchestra sounds into mysterious and resonant soundscapes.
Available from Bandcamp (downloads).

Nachursona recordings on Bandcamp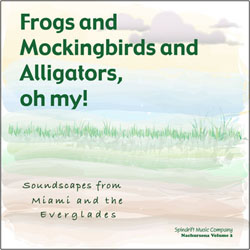 Various labels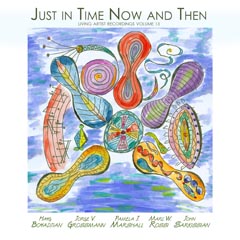 Living Artist Recordings releases a Just In Time reunion CD, featuring solo piano and chamber music by members of the Just In Time composer's collaborative, including Marshall's Elusive Sleep.
Listen to Elusive Sleep streamed from SoundClick.