Zoa Premiere September 2011
The Duo "2" - Peter Bloom, flutes and Mary Jane Rupert, harp - premiered Zoa on the Advent Library concert series, which is magnificently curated and directed by Matt Samolis. Also on the program was music by Elizabeth Vercoe and Richard Nelson, with cellist Junko Fujiwara.
Zoa is recorded on Pamela's chamber music CD Through the Mist from Ravello Records.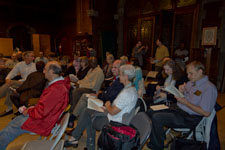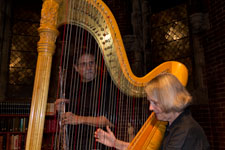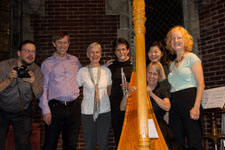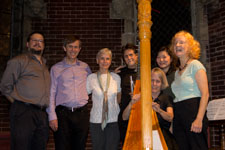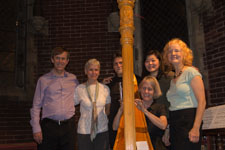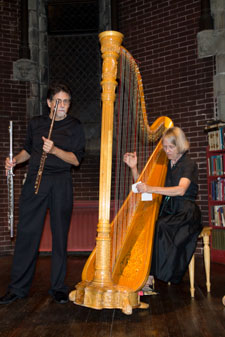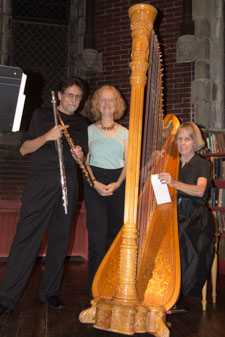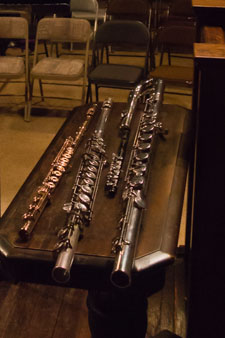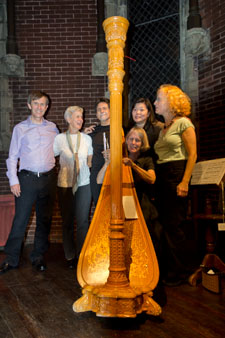 Photos by David Emerson