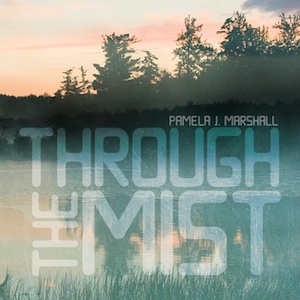 I'm happy to announce that my album Through the Mist will be released on Ravello Records February 10. It's got six pieces for various ensembles of strings and winds, including appearances by harp and horn.
Online CD booklet
I've made a Through the Mist mini-website with the list of works, links to sheet music, program notes, art and photos, bios, credits.  Here's the list of music with links to their "documentation" in the mini-website:
Fundraiser
I invite you to visit my pre-release fundraiser at RocketHub. You can get an early copy of the CD and other perks, like autographed music scores, cookies, large art prints of the scenes that inspired the music, dinner, sponsorship of my next album.
Please do check it out, if you are inclined to support music creation. Making the CD was an expensive project! I hope the fundraiser will put me back in a position to
record some more music. Get a CD today!
If you prefer mp3 downloads, there will be links to Naxos, iTunes, etc on the Mist page at Ravello Records after Feb 10, 2015.
Thank you, always, for your interest and support!