THROUGH THE MIST
Chamber music for winds and strings by Pamela J. Marshall
Ravello Records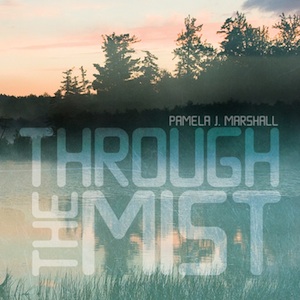 Thank Yous
"I want to offer a big thank you to the performers who recorded this chamber music over the course of several years: Susan Jackson back in 2007 when I didn't know whether there would ever be a larger collection to put it in; Lexington Symphony Chamber Players who programmed Mist on several chamber concerts after we did the recording; the Duo "2" who has championed Zoa with performances around Boston and on tour in Tennessee; Addington-Barringer Duo who gave a beautiful premiere on Examinate Variations; and the Parma Ensemble who did a beautiful recording of Waves and Fountains, a piece that I had thought was rather tricky to put together."
                --- Pam Marshall
About the Musicians
Through the Mist and Dance of the Hoodoos
Lexington Symphony Chamber Players
Danielle Boudrot, flute
Paul Carlson, piano
Audrey Markowitz, oboe
Barbara Poeschl-Edrich, harp - A cherished former member of the Lexington Symphony, Barbara recently returned to Germany.
Jane Sheena, cello, has been playing with the Lexington Symphony for some years now. She freelances in the area and teaches.
Violinist Elizabeth Whitfield, a native of England, studied with Yfrah Neaman at London's Guildhall School of Music & Drama. After graduating, she launched a career in London as a free-lance musician, playing with symphony orchestras, chamber orchestras and opera companies, including Orchestra of St. John's Smith Square, London Sinfonietta, City of London Sinfonia, London Mozart Players and Kent Opera. In 1986, she moved to Boston, and focused on raising her three daughters while playing on a more informal basis until attaining Green Card status and eventually U.S. citizenship, enabling her once more to free-lance, in and around Boston. Liz has been Concertmaster of the Lexington Symphony since its formation in 1994, she is particularly delighted to have been involved in furthering the reach of LS's educational outreach program, "Orchestrating Kids Through Classics".
Communing with Birds
Susan Jackson has been the principal flutist in the Concord Orchestra since 1995. She is a graduate of Tufts and New England Conservatory where she studied with Claude Monteux and Fenwick Smith. She is also principal flutist in the New Hampshire Philharmonic and is a member of the Pentamerus Winds woodwind quintet and the New Hampshire Philharmonic Chamber Players.
Zoa
Duo "2"

The Duo "2" (Peter H. Bloom, flute, alto flute, bass flute, and piccolo; and Mary Jane Rupert, piano and harp) have been called "the very best players playing at the height of their powers…able to communicate the inner depth and meaning, the imagination of the music." (Dr. David Tattersall, University of Canberra College of Music, Australia). Bloom and Rupert have performed together for 20 years, appearing in venues across the globe, with recent performances in New Zealand, Australia, Thailand and across the United States. Known as champions of new music, they collaborate extensively with composers and have given premieres of works written for them by Pamela Marshall, Richard Nelson, Elizabeth Vercoe, Narong Prangcharoen, Karl Henning, David Owens and others. They've been hailed for "beautiful phrasing, consummate duet passages, superb technical facility" (St. Andrews Performing Arts). They are on the roster of American Music Works.
Peter H. Bloom, flutes
Peter H. Bloom, whose playing has been called "a revelation for unforced sweetness and strength" (The Boston Globe), tours North America, Europe and the Far East and is featured on more than 40 recordings from labels including Sony Classical, Dorian, Leo Records, and others. Winner of the American Musicological Society's Noah Greenberg Award, he is a distinguished classical artist and a noted jazz musician. He serves as historical instrument consultant to the Museum of Fine Arts Boston and is contributing editor for Noteworthy Sheet Music. He has given master classes and workshops worldwide on such diverse topics as historical performance, new music, improvisation, exploratory jazz, and masterworks of the literature.
Mary Jane Rupert, harp
Mary Jane Rupert, acclaimed by The New York Times as exhibiting "indeed, real sensitivity," has given solo recitals from Carnegie Hall to Beijing Concert Hall and has appeared as a classical pianist and harpist with symphony orchestras and chamber ensembles throughout the United States.   She serves on the music faculties of Tufts University and Boston College and taught previously at MIT and Wellesley College.  Dr. Rupert holds a BM in Piano from Oberlin College, and an MM in Piano, MM in Harp and DM in Piano Performance and Music Literature from Indiana University. 
Examinate Variations
Addington-Barringer Duo
Ashley Addington, flute
A versatile and engaging performer, flutist Ashley Addington performs regularly with ensembles throughout the Boston area, most recently with the contemporary sinfonietta Sound Icon, Cape Cod Symphony, and Callithumpian Consort. Previous engagements include performances with Lorelei Ensemble, Back Bay Chorale, Orchestra of Indian Hill, Monadnock Music, New England Philharmonic, Boston Opera Collaborative, and in collaboration with others on several chamber music series. Originally from Texas, Ashley holds a Master of Music degree in Flute Performance. Her primary teachers are Marianne Gedigian, Alison Young, and Robert Willoughby. As a passionate educator, Ashley teaches on the faculty at Milton Academy, Tufts Community Music Program, Indian Hill Music, and privately in the Somerville area.
Exhilarated by the challenge of learning new repertoire, Ashley enjoys performing contemporary music and the process of working with composers. She has participated as a fellow in the Summer Institute for Contemporary Performance Practice (SICPP) at New England Conservatory and in MusicX Festival in Blonay, Switzerland with the new music group eighth blackbird. Working to expand the repertoire for flute and cello, Ashley performs with cellist Rachel Arnold premiering commissioned works from young and emerging composers.
Rachel Barringer, cello
Waves and Fountains
Jennifer Slowik, oboe
Kevin Owen, horn
Karolina Rojahn, piano
About the Composer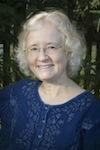 Composer Pamela J. Marshall (b.1954) writes chamber, orchestral, choral and electronic music. Nature and environmental themes run through Marshall's music. There are influences of Bartok, Messiaen, jazz and American song from the 1800s. Clever twists, humor, beautiful melody and wild noise sometimes occur. She loves obscure American folk music, bird songs and any kitchen object that makes an interesting noise.
Much of Marshall's music is rhythmically complex, with the goal of a fluid but irregular rhythm. Her music has a rich harmonic palette, euphonious with 3rds and 6ths or spiked with dissonance. Climactic passages occasionally veer toward modal harmonies.
Her larger works include The Future of Life for chorus, trombone and piano, premiered by the Master Singers of Lexington, MA. The International Horn Society Workshop in Memphis commissioned Walden at Evening in 2013 for horn, percussion and chorus, with soloist Jonathan Boen. The South Beach Chamber Ensemble has championed Marshall's music in Florida and at their Wisconsin summer festival, performing her string quartet Truth Becoming and commissioning the 30-minute Quinteto sobre los Poemas de Carlos Pintado for piano and strings.
Marshall is also fond of miniatures and solo pieces: she has created several one-minute pieces for Composer's Voice in New York and has written a series of poetry-inspired solos for various instruments.
Marshall has degrees in composition from the Eastman and Yale Schools of Music, where her teachers included Jacob Druckman, Betsy Jolas, and Samuel Adler. She plays French horn, leads improvisation workshops, records nature soundscapes and designs websites. She is on the the Board of the International Alliance for Women in Music (iawm.org) and does graphic design for her local orchestra. Marshall's music is available from Spindrift Music Company (www.spindrift.com).
---